Oh how I love learning new and random things so I'm back again joining up with Emily P. Freeman for her
monthly reflection
of what we've learned.
Here's five things I learned in May!
1) Spring cleaning is a real thing
. I've never had the desire overtake me and so I never understood it. But this year that all changed. I naturally love to organize. Yes, my room often maintains a 'messy/cluttered' state 70% of the time but there is something so good about organizing a space. It's like setting yourself up to win. I spent most of a Saturday alone, in the kitchen doing just that. Lovely.
2) I do better with headphones when running by myself.
I tend to be over ambitious in the beginning and poop out pretty quick if I don't have someone to help pace me. Having solid beats has become a good solution to running alone. Don't get me wrong, I definitely wanted to stop running (and did) at times but having a good song to keep me distracted from the fact that I was running and wanting to quit gave me some extra oomph I needed.
3) Two words: Asian Snacks.
I pass by two Asian markets everyday so when I saw this
Asian Snacks Roundup
I knew I had to give some a try. The two that stood out to me were the Koala Bites and Shrimp Chips
The Koala's were delicious and made me feel like a kid as I ate them. Before you wrinkle your nose at the Shrimp chips I have to say they were not as 'shrimpy' as I was expecting and I really enjoyed them. Take this list with you on your next Asian adventure!
4) Fireflies do still exist.
I remember when I was little fireflies (or lightening bugs) were always everywhere; now its like I rarely see them. Turns out there is a reason why. My brother sent this
link
as we were preparing to spend some time in New Braunfels for Memorial Day. I had no idea they had such a long breeding process.
Thanks to the rain last year its like we were dropped in the middle of fairy land. It was so fun to be surrounded by something that seems so magical. We couldn't help but just stop and soak it in.
5) There is a water park here in Texas that has a ginormous slide.
Its called the Royal Flush and I really wanna check this out.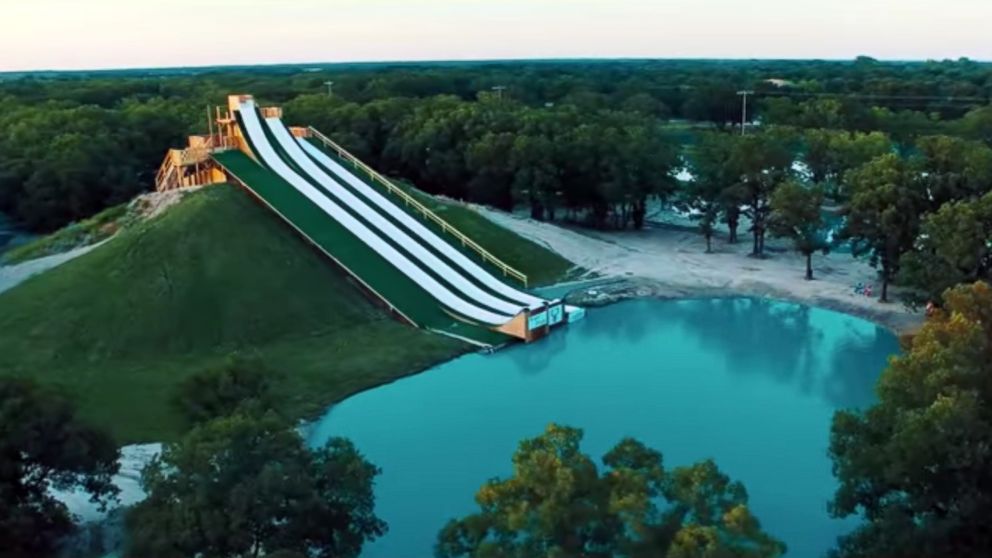 This looks like so much fun! Gotta love Texas.